Whether you are in a couple or whether you are single, you should celebrate Valentine's Day in some way or another; even if it's just a little small thing.
So here are some ways in which anyone can celebrate valentines day:
Give yourself a pamper
This could be out at a spa or just at home. Have a bath, do a face mask, moisturise, paint your nails. Just try to treat yourself well.
Buy someone flowers
This doesn't have to be your significant other, it could be to a friend, or your mum or another family member, just make someone feel special.
Bake valentines treats
I have a massive sweet tooth and therefore I will take any occasion as an opportunity to bake something that tastes amazing but also have lots of fun decorating it!
Watch a rom-com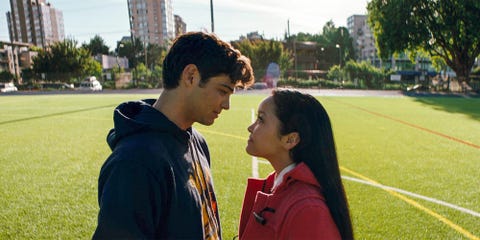 or really just any movie. Do this by yourself or with someone. Grab a hot chocolate, popcorn and a blanket. Just try to relax and laugh.
Go out for a meal
Whether it is a romantic dinner, a spontaneous lunch or a really delicious brunch. Personally, I would probably opt for brunch: pancakes, eggs, waffles, bacon etc…
Anyway, go treat yourself to some really lovely food. By yourself or with others.
Treat yourself to a gift
Buy yourself a little (or big!) something. Maybe a lipstick you've been wanting or even just a coffee out. Just make yourself feel a little bit special!
However you are spending it, I hope you have a really lovely Valentine's Day tomorrow!
Autumn Leaves and a Spring Breeze xoxoxo