Hello! So, at this time it may seem weird to be celebrating Mother's Day and it may also seem difficult to buy presents as many shops are shut; however, there are still lots of gifts you could buy online, but you will have to order them quickly in time to be here on Sunday!
The Chocolate and Fizz collection – £27.50
Hotel Chocolat do some really wonderful luxury gifts and this hamper would be perfect if you want to spoil your mum with some fizz and chocolate! This hamper includes: Salted Caramel chocolate puddles, the everything mini collection, champagne truffles, a dark fruit and nut slab, prosecco and a salted caramel slab.
2. Relax gift set – £23.50
Lush also is a great store, both physically and online for gifts. This is one of their ready made gifts sets which is created to help people relax and unwind after a busy day. It includes: the twilight bath bomb, a French kiss bubble bar, sleepy shower gel and the dream cream body lotion.
3. M&S The wellness gift bag – £20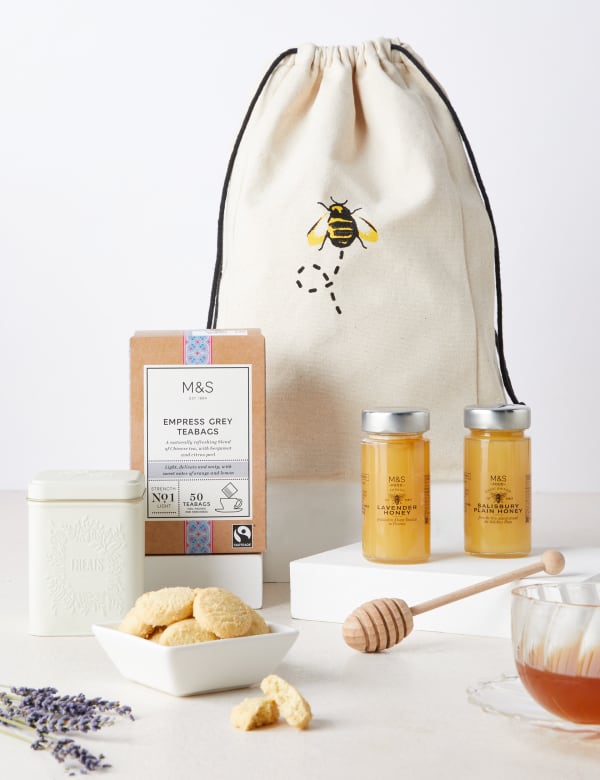 I found this gift bag on Marks and Spencer's website and it sounds perfect as a little food hamper sort of gift for your mum. It includes: empress grey tea bags, shortbread, plain honey, lavender honey and a drizzle.
4.Elizabeth Arden Green Tea Honey Drop Body Cream – £17.50
Elizabeth Arden is also a lovely brand and this body cream would be perfect to give your mum so she can feel a little bit more pampered.
Autumn Leaves and a Spring Breeze xoxoxoxo